Garmin finally released two more smartwatches in the Venu series and they're none other than the Venu Sq and Venu Sq Music Edition. Both models are more affordable than the Garmin Venu, but we've got our hands on the Venu Sq Music Edition (which will hereon be referred to as Venu Sq for convenience).
Design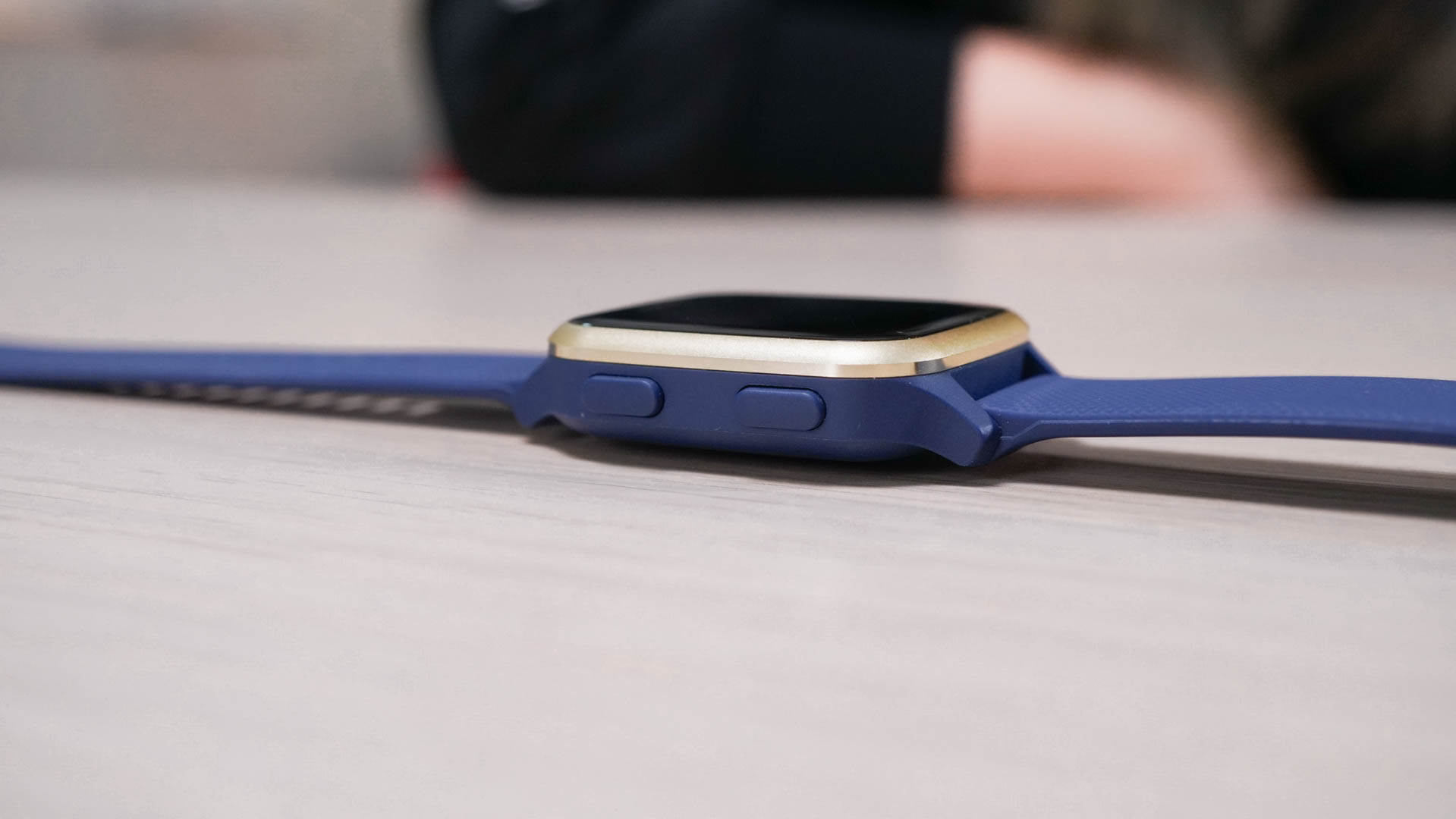 I remember the Garmin Venu being a very premium-looking, elegant smartwatch, but the Venu Sq turned out to be quite the opposite. It's much lighter than the premium model and instead of a circular display, you get a rectangular 33.1mm LCD display. The Venu Sq feels more like a casual smartwatch/fitness tracker that reminded me of the Fitbit Sense.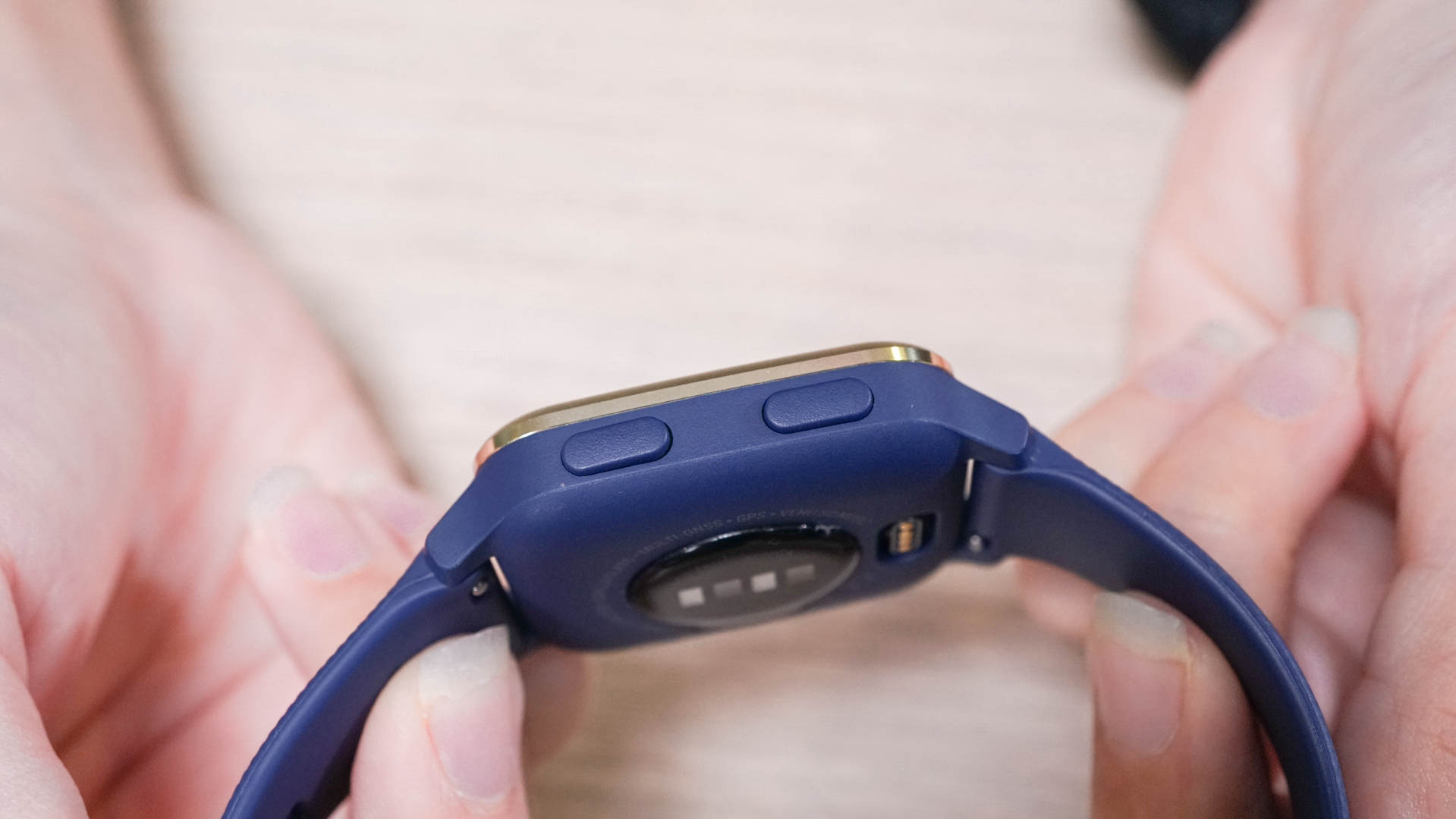 There are also two buttons on the right side, but again, they are nowhere as premium-looking as the rose gold buttons that were on the Garmin Venu. Still, it's great that Garmin did not skip on the Corning Gorilla Glass 3 and 5 ATM rating so showering or doing the dishes with the watch on your wrist is fine.
Display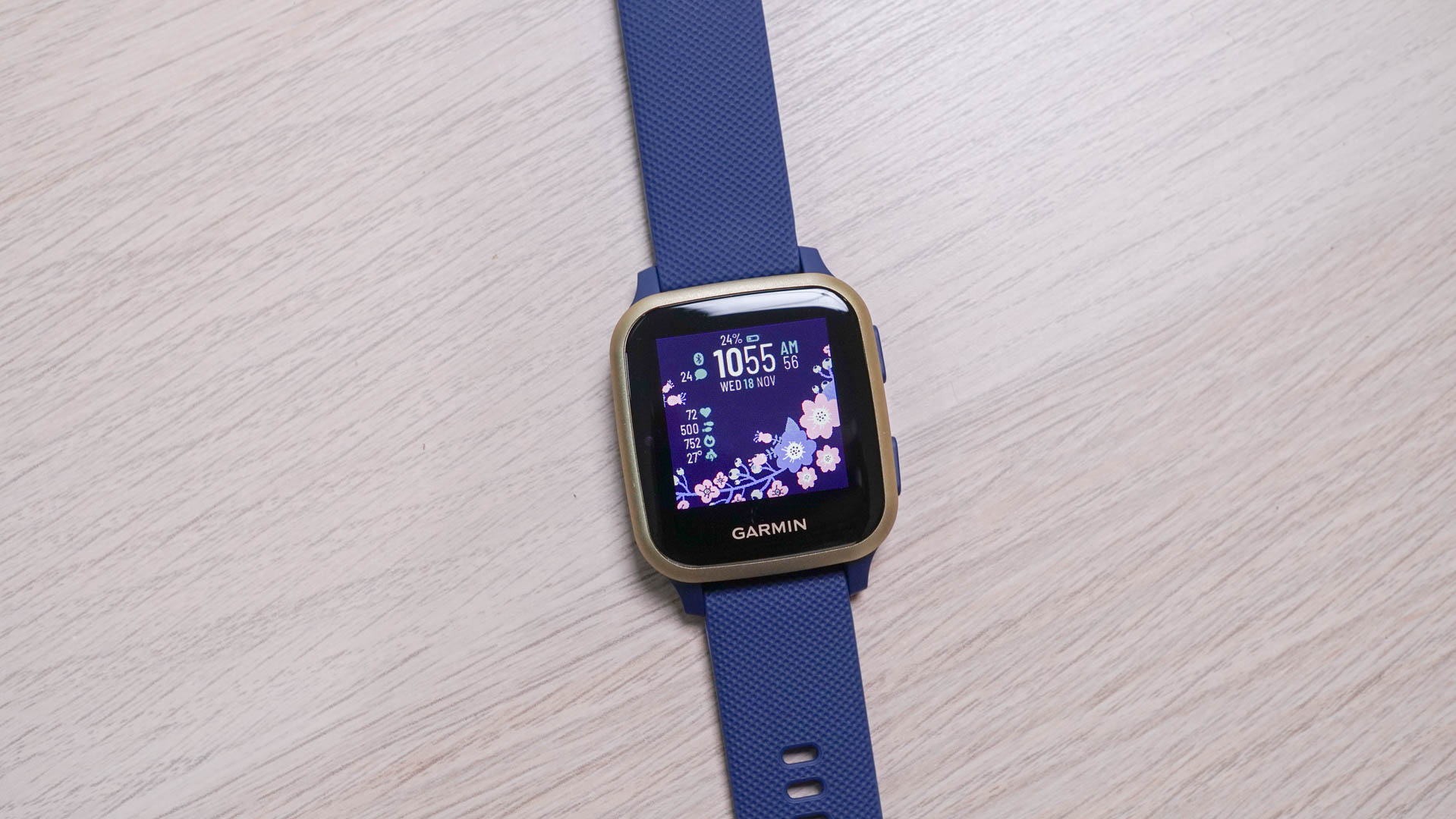 Garmin also swapped the AMOLED screen for an Always-On LCD display with the Venu Sq. The display is no doubt less impressive than the previous model, and even though its medium setting is alright, I prefer to set it at maximum brightness for better viewing.
Navigation is fairly simple; you swipe up/down for your stats, long-press the top button to access the settings and press the lower button to return to the previous screen — you can also navigate via its touchscreen. Unfortunately, Garmin still has room for improvements when it comes to this watch's UI; though it doesn't lag, the Venu Sq isn't as responsive as I hoped it would be. There are instances when it doesn't respond to my swipes which can be frustrating after awhile.
Battery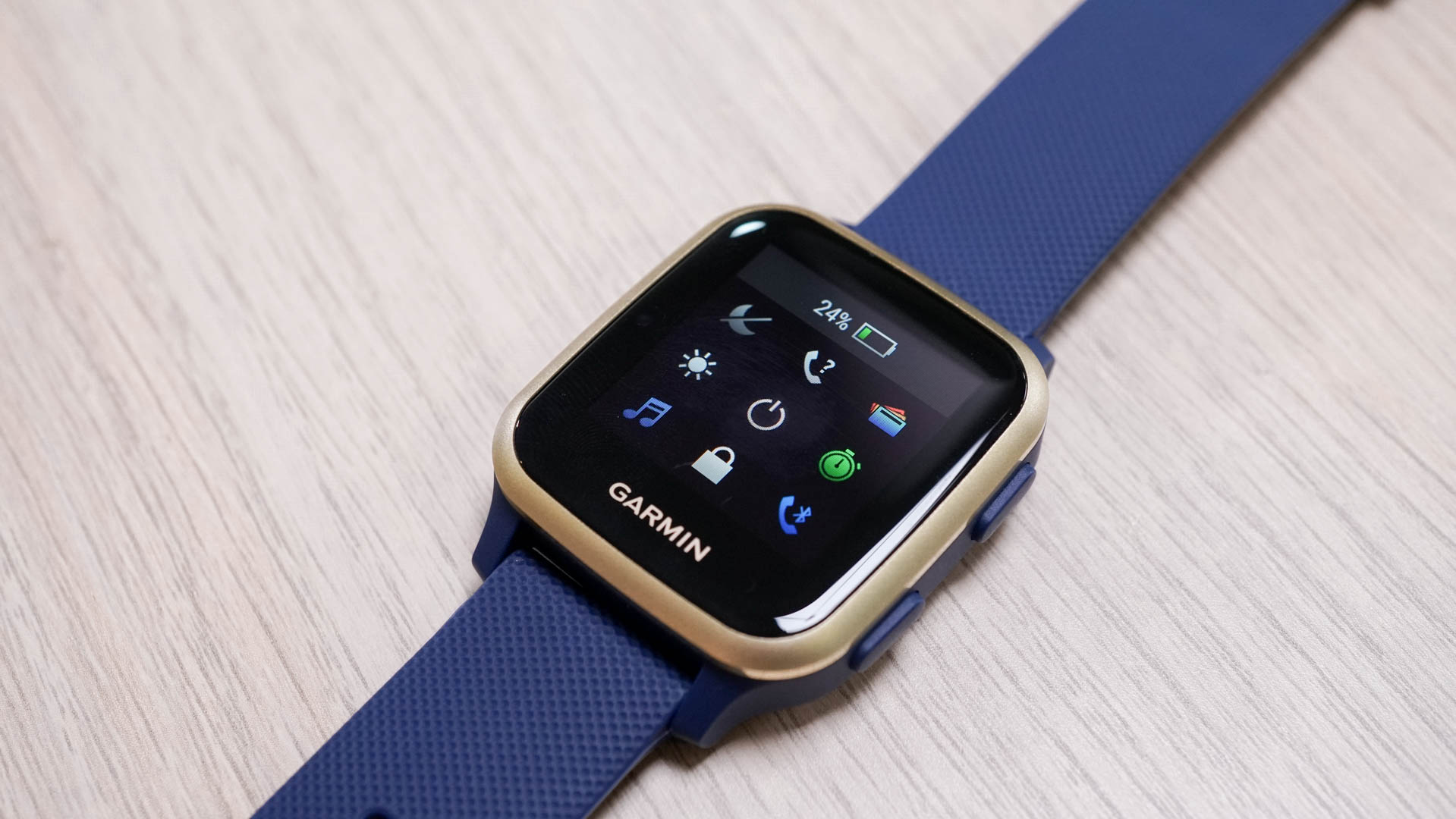 Personally, battery life is something that really matters to me. Not needing to charge my smartwatch daily is awesome, especially since I'd like to track my sleep without my battery dying on me. Garmin claims the Venu Sq has a six-day battery life and I found that accurate. Of course, that duration will shorten if you were to turn on your Always-On display, so I prefer to skip that feature. You also get a really compact charger and charging the watch only requires an hour or so.
Health tools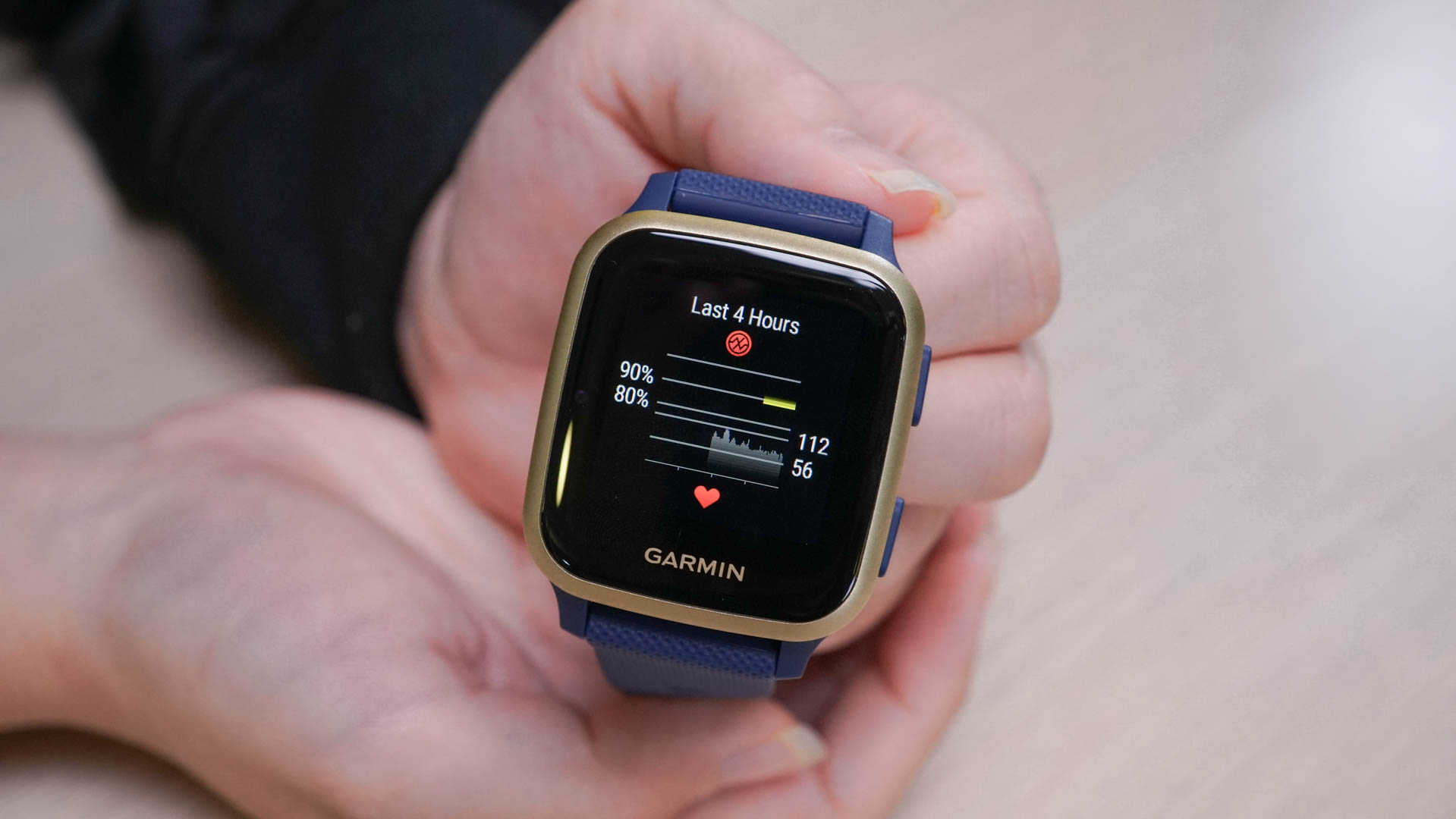 Garmin is usually quite thorough with its health and fitness features, and the Venu Sq is no exception. I can track my heart rate, respiration, body battery, stress level and more. To get more information, I either tap into each function or just check the Garmin Connect app that gathers all the relevant data. You can also track your blood oxygen level and abnormal heart rate by turning these features on in the app. Just like the Garmin Venu, this is an advanced smartwatch that has more information than needed by the average user, but there's nothing wrong with knowing more about your health.
Fitness tracking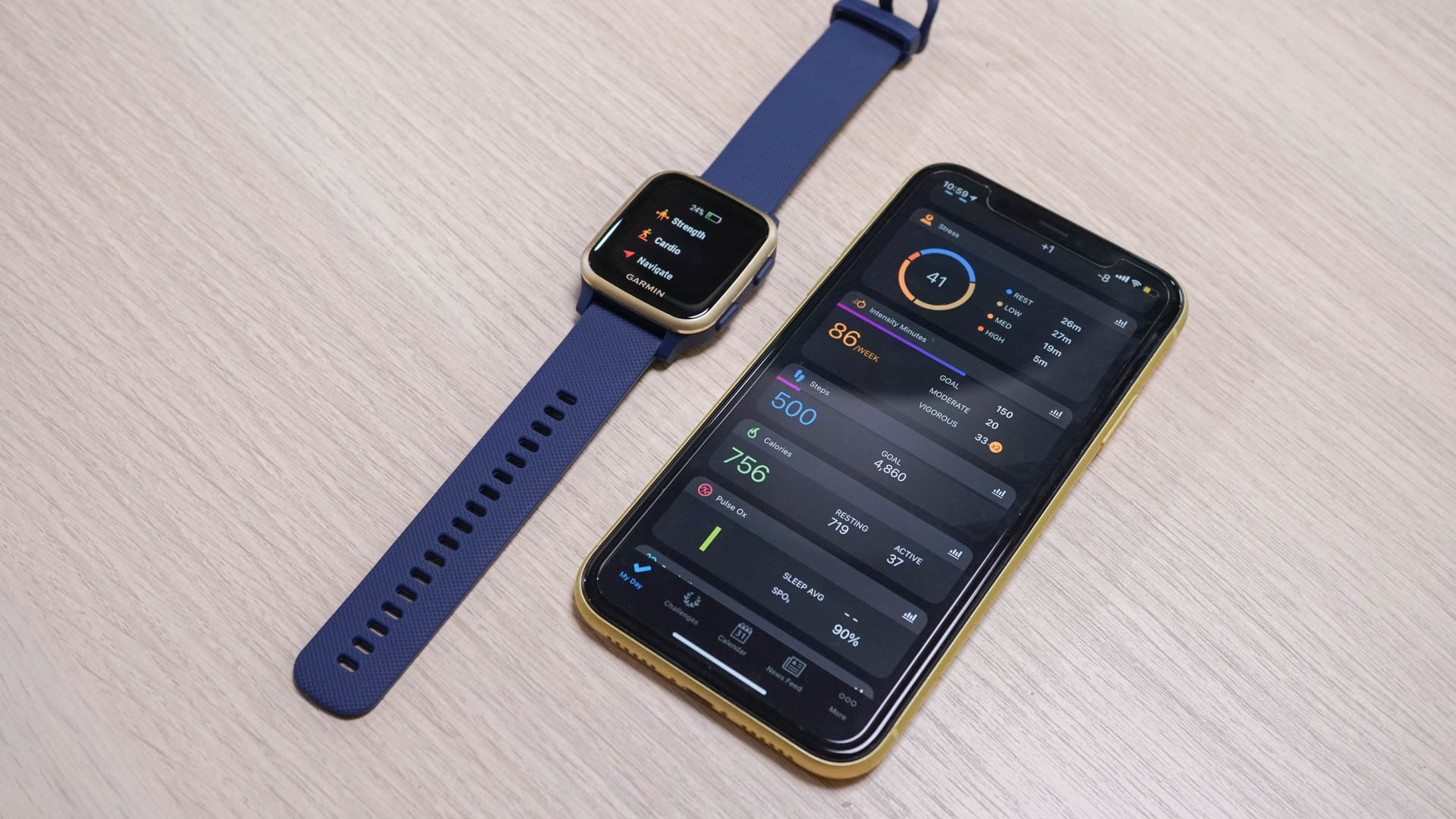 The Venu Sq has auto activity detection and can also automatically start a timed activity, but there are only two options – walk and run. It's a waste that the watch doesn't support more activities when it comes to auto-tracking, plus the activities option aren't as extensive as compared to Fitbit's. The watch also supports GPS to allow me to track my outdoor activities, but I mostly workout at home so it didn't really affect me. For those who are interested in its GPS accuracy though, the Venu Sq does its job well, but it's not the best one out there.
Smartwatch features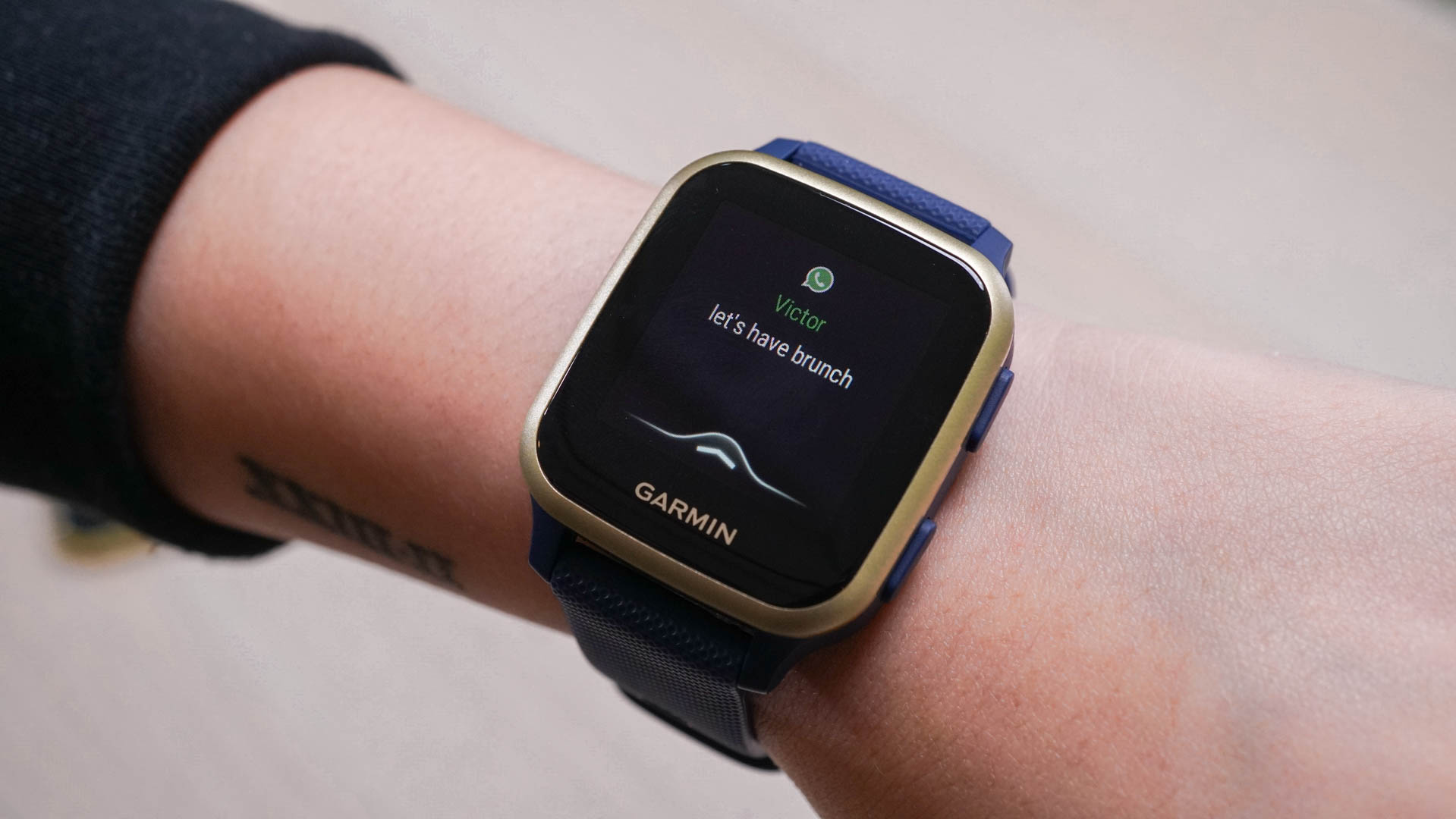 I also like that I can control music playback and stream songs on this watch. Since there's also a built-in GPS, there's no need to depend on my phone when it comes to exercising outdoors. I can also read the full contents of my notifications — something impossible with smaller fitness trackers — but unfortunately, I'm an iPhone user so I can't reply through the Venu Sq.
Verdict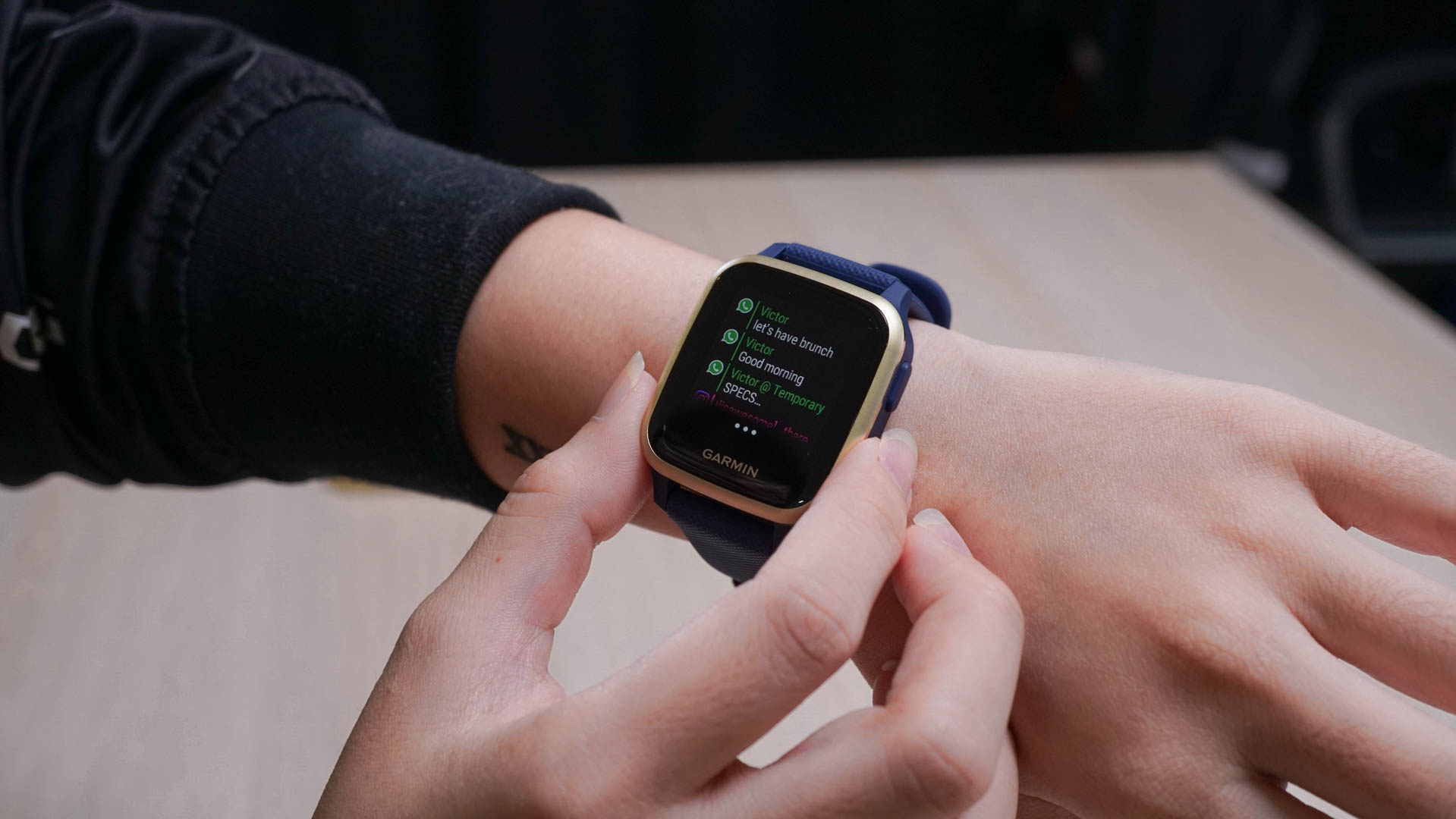 The Venu Sq is almost as good as the Garmin Venu, but it's slightly more affordable at RM1,250. It's lighter and more comfortable to be worn, but isn't as attractive as the premium model. That being said, it's a good smartwatch with extensive features that will be appreciated by sports junkies. If you can do without music storage, you can also consider the vanilla variant which will cost you RM999. However, those who prioritise smartwatch features over fitness tracking should probably go for the Apple Watch SE instead.
The Good

Advanced health and tracking features

Built-in GPS

Good battery life

Lightweight
The Not So Good

Slightly unresponsive screen

Limited activity auto-tracking
HI! I AM DAVID BRAYZ!
I am a highly-skilled IT Specialist with over 12 years of experience in Web Design, Graphic Design, Web Blogging & ITL Management.