Following the very sad announcement that the Queen's husband, Prince Philip, has passed away at the age of 99, public figures have spoken out to pay their respects. Many have paid tribute to the Duke's work, as well as offering their heartfelt condolences to the Queen and the rest of the royal family.
Her Majesty and the Duke of Edinburgh were married for 73 years and in a statement from Buckingham Palace sharing the sorrowful news, he was described as "beloved".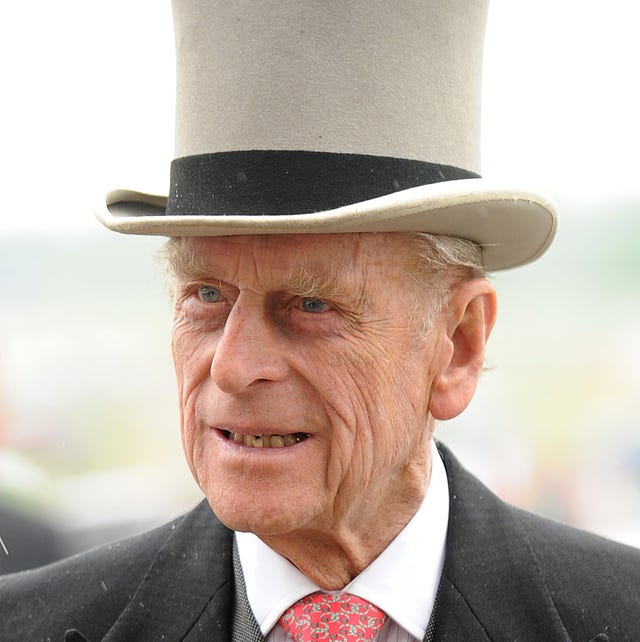 Here are some of the most poignant tributes paid to Prince Philip so far:
Boris Johnson
Shortly after the news broke, Prime Minister Boris Johnson said of the Duke of Edinburgh,"It was with great sadness that a short time ago I received word from Buckingham Palace that His Royal Highness, the Duke of Edinburgh, has passed away at the age of 99."
Johnson continued, "Prince Philip earned the affection of generations here in the United Kingdom, across the commonwealth and around the world. He was the longest serving consort in history [and] one of the last surviving people in this country to have served in the second world war."
The Prime Minister also acknowledged the Duke's role during the Battle of Cape Matapan, noting that he was "mentioned in dispatches for bravery", as well as during the "invasion of Sicily, where he saved his ship by quick thinking".
He commented on Philip's vital work within the royal family too, which saw him support the Queen and help to propel the monarchy forward as times evolved. "Like the expert carriage driver that he was, he helped to steer the royal family and the monarchy, so that it remains an institution indisputably vital to the balance and happiness of our national life."
As well as remarking on Philip's passions for the environment and natural world, along with his Duke of Edinburgh scheme (which has shaped and inspired tens of thousands of young people), Johnson said that above all else, the Duke was a much loved family member: "It is to Her Majesty, and her family, that our nation's thoughts must turn today because they have lost not just a much-loved and highly respected public figure, but a devoted husband and a proud and loving father, grandfather and in recent years, great-grandfather."
Johnson concluded by saying, "Speaking on their golden wedding anniversary, Her Majesty said that our country owed her husband a greater debt than he would ever claim, or that we shall ever know. I'm sure that estimate is correct."
Keir Starmer
Leader of the Labour party, Keir Starmer, also shared moving words about Philip's enduring relationship with the Queen and bravery while serving in the Armed Forces. "The United Kingdom has lost an extraordinary public servant in Prince Philip. Prince Philip dedicated his life to our country – from a distinguished career in the Royal Navy during the Second World War to his decades of service as the Duke of Edinburgh," he wrote on Twitter.
He continued, "However, he will be remembered most of all for his extraordinary commitment and devotion to The Queen. For more than seven decades, he has been at her side.
"Their marriage has been a symbol of strength, stability and hope, even as the world around them changed – most recently during the pandemic.It was a partnership that inspired millions in Britain and beyond."
James Roscoe
Prince Philip's former Press Secretary said it was a "privilege" to have worked with the Duke and that he'd miss his humour. Writing on Twitter, Roscoe shared, "Privileged to have been Prince Philip's press secretary. From military to youth clubs to DoE award recipients, his interest in people & their stories was real, his motivation always encouraging service in other by example. No nonsense, genuine wit: peace maybe, but he won't rest."
I am a highly skilled IT Specialist with over 12 years of experience in Web Design, Graphic Design, Web Blogging, ITL Management, IT Support Desk Manager Skills. I am a qualified and experienced within NHS, Automotive Companies, HR, Administration, Finance, marketing and other 3rd Party Companies with IT requirements. I am also self employed as Web Design, Radio Broadcaster, Media Technician, Sound Engineer and IT Specialist.
Visit: https://www.linkedin.com/in/profdavidbrayz/