Paul Dorian
Overview
It is not too often that this early in September that you see significant accumulating snow on the map in the US at the same time there is an active scene in the tropical Atlantic, but that is exactly what we have going on right now. A dramatic temperature plunge in the Rocky Mountain States has brought a shift from summer-to-winter and significant snowfall is likely today in many higher elevation locations from Wyoming-to-New Mexico. As an example of the abrupt change, temperatures peaked on Monday at 92 degrees in Denver, Colorado and plunged to the mid 30's by early this morning and half a foot of wet snow possible there by later today with a foot and a half possible in some of the mountain peaks just to their west. Meanwhile, there are three different tropical systems to monitor in the Atlantic Basin as the tropical season nears its climatological peak.
The wild, wild west
Talk about a strong cold front…temperatures have plunged in the Rocky Mountain States from the 90's on Monday to the 30's this morning and this change is being accompanied from some early season snowfall and in some cases, it'll be quite significant. In Denver, for example, several inches of wet snow can accumulate today – just a day removed from reaching the lower 90's for highs and two days removed from climbing to the 100 degree mark in the local area. In fact, early season snow can accumulate later today from Wyoming to New Mexico and some of the highest peaks could get as much as 18 inches. Interestingly, some of these same areas (e.g., Bear River State Park in Wyoming) received some significant accumulating snow as late as the third week of June. Its not just the snow and cold making news in the western states, winds have been excessive in some areas as the powerful cold front barreled through the region. For example, there were numerous power outages last night within a narrow band on the western side (downslope) of the Utah Wasatch Mountains with a peak gust of 99 mph at a reliable site.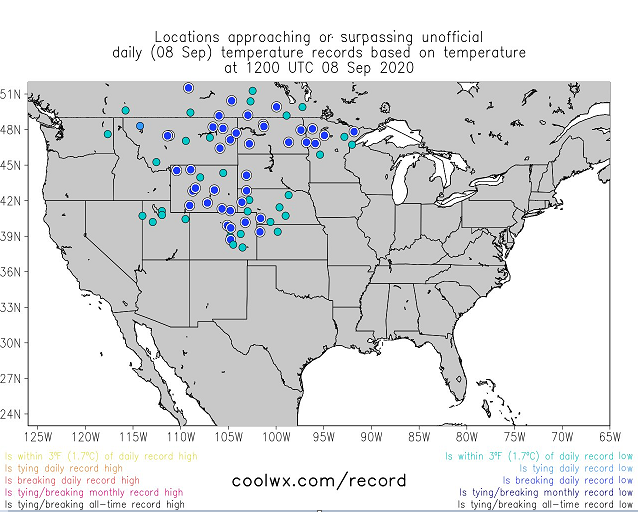 While accumulating snow and dramatic temperature changes are not all that unusual for the state of Colorado, this early in the month is noteworthy for accumulating snow and this extreme temperature plunge may actually be record-breaking. In Fort Collins, Colorado, as an example, where a few inches of snow is expected, the earliest measureable snow is September 12th (1989, 1974) in records that go all the way back to 1893 and the last measurable September snow there was 8.2 inches on September 23/24 in 2000. With respect to the dramatic temperature drop, the Denver area is expected to plunge roughly 65 to 70 degrees within the course of a 24-hour period. The current record for the largest temperature drop within that time period in Denver is 66 degrees, which was recorded in 1872 according to the local NWS office. The second-largest drop occurred in 1888 and the third – a 61-degree drop – occurred on Jan. 5, 2015 when temperatures went from a high of 56 degrees to a low of minus-5 degrees.
This cold wave is extending from the Rockies to the Northern Plains with freeze watches and warnings in effect from the Dakotas to Minnesota. By later tomorrow the upper-level low associated with this cold air outbreak is expected to move over northern Arizona by late in the day and this could result in snow showers for Flagstaff. If so, it would be the earliest recorded snow (by about a week) there and this would come after the latest recorded 90 degree (F) day in Flagstaff (Sunday).
The cold air mass will modify noticeably by later in the week and highs will likely return to the 70's in Denver by week's end. A much modified version of the cold air mass will reach the Mid-Atlantic region on Friday and Saturday with some very pleasant conditions for the area.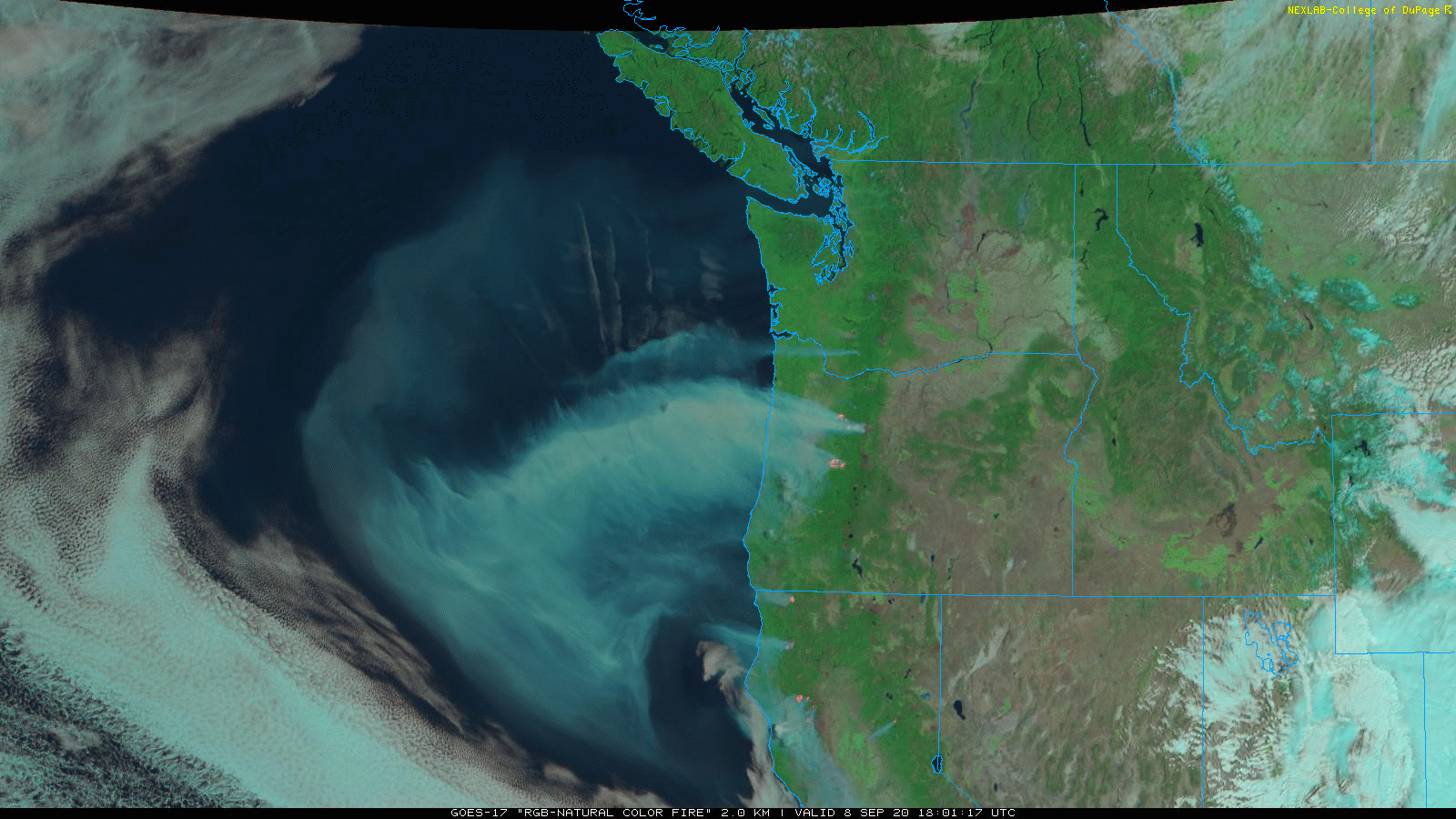 Meanwhile, while the heat in the northern and central Rockies has ended abruptly, it continues along the west coast and throughout much of the southwestern US. Many high temperature records can fall again today in this part of the nation and the continuing heat wave is contributing to the active wildfire situation; especially, in Washington, Oregon and California.
An active Atlantic Basin tropical scene
The climatological peak of the Atlantic Basin tropical season is fast approaching (around mid-month) and there are three systems to monitor in coming days out over the tropical Atlantic and a fourth lurking back over western Africa. One of these tropical waves exists near the island of Bermuda and it has a chance to develop into tropical depression or tropical storm status over the next 48 hours or so as it pushes to the northwest and towards the US east coast. It will enhance moisture content in the Carolinas over the next couple of days and some of this moisture is likely to make it up to the Mid-Atlantic region by later Thursday.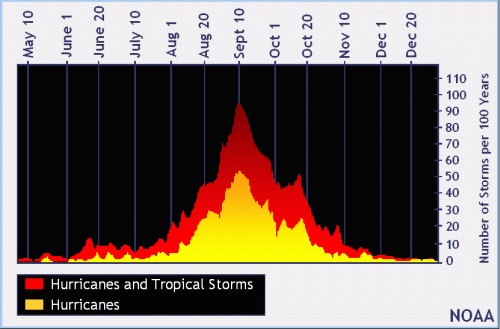 Meanwhile, in the eastern tropical Atlantic there are two newly named storms. Paulette and Rene. Tropical Storm Paulette is a very slow mover (6 mph) and it may have some trouble holding together in coming days as it grinds along. However, Tropical Storm Rene is not far behind in the eastern tropical Atlantic and is moving along at 15 mph. This system bears watching as it is likely to hold together and move in a general west-to-northwest direction over the next several days. Meanwhile, as the climatological peak nears, there is yet a fourth wave over western Africa that has a good chance of intensifying once out over the warm waters of the tropical Atlantic. Stay tuned – the very active Atlantic Basin tropical season is not going to end anytime soon.
Meteorologist Paul Dorian
Perspecta, Inc.
perspectaweather.com
Follow us on Facebook, Twitter, YouTube
Video discussion:
Get the latest news and advice on COVID-19, direct from the experts in your inbox. Join hundreds of thousands who trust experts by subscribing to our newsletter.
Send your news and stories to us news@climaxradio.co.uk or newstories@climaxnewsroom.com and WhatsApp: +447747873668.
Before you go...
Democratic norms are being stress-tested all over the world, and the past few years have thrown up all kinds of questions we didn't know needed clarifying – how long is too long for a parliamentary prorogation? How far should politicians be allowed to intervene in court cases? To monitor these issues as closely as we have in the past we need your support, so please consider donating to The Climax News Room.