The Department of Health has announced that there have been no further deaths linked Covid-19 in the last 24 hours.

The number of deaths linked to the virus in Ireland stands at 1,746.

The department has also confirmed an additional 17 cases of the virus, bringing the overall number of cases here to 25,628.

Speaking on today's figures, Acting Chief Medical Officer Dr Ronan Glynn urged people to continue to protect themselves through washing their hands and wearing face coverings.

"This virus is still out there. It is still in people. It only needs the smallest window of opportunity to become a major problem once again," he said.

He added: "Please continue to protect yourself and others – watch out for symptoms, wash your hands and wear a face covering where appropriate.

"If you have any concern about symptoms, do not delay isolate yourself and contact your GP immediately."

Earlier today, Taoiseach Micheál Martin said the Government remains "cautious" on international travel, as its priority is on opening up parts of society safely.

Speaking on the BBC's Andrew Marr show, Mr Martin said there is still a lot of volatility relating to Covid-19.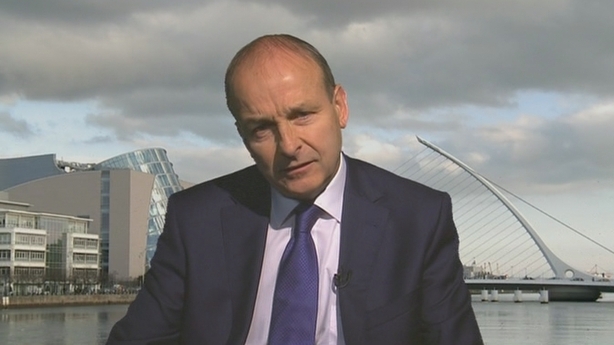 He said the Cabinet will be discussing measures this week that may be needed, such as strengthening measures at airports, ahead of issuing a possible 'green list' of countries.
Mr Martin said it is too early for holidaymakers to return to Ireland without having to quarantine on arrival.
When asked if Britain can get on Ireland's green list, he responded that "suppression of the virus is key".
He said the Government has watched reports of where parts of UK have had to go back into lockdown, saying so many countries are facing such challenges and that is why "we are saying not to travel for non-essential purposes".
The focus for the Government here is about opening up society safely, he added.
"Our priority is to get schools open and free up hospitals to deal with non-Covid and get more activity. I think caution is the watch word here and that will be our approach."
He said the Government is developing a methodology similar to the EU and it is taking into account the level of the virus in other countries.
"That will be the metric in advising Irish citizens travelling abroad."
He said the Government is concerned by a possible second wave of the virus given what is happening globally.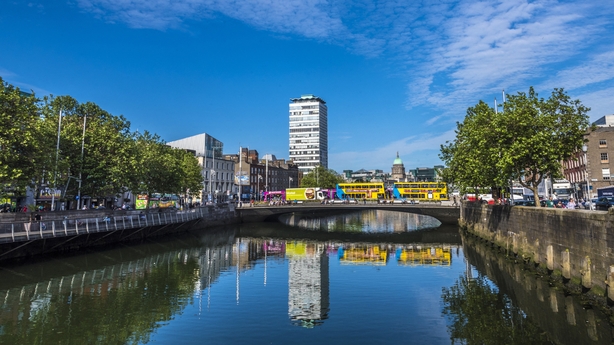 He added: "On July 20 we will announce our measures in relation to international travel and essentially we have developed a methodology somewhat similar to the European Union and its relation with third countries; essentially, the methodology will be in relation to the level of the disease in particular countries, including the UK, countries that are at Ireland's level or below.
"In terms of people coming in to Ireland, the advisory and the quarantining still remains and it's under constant review. Why? Because there's a lot of international volatility with this virus, we've seen a spike in numbers. We're very concerned about that."
Meanwhile, a specialist in infectious diseases has warned that some restrictions on overseas travel from Ireland could be in place for years.
Professor Sam McConkey, speaking on RTÉ's Brendan O'Connor Show said it was possible some limitations will remain for some time to come. "We should be planning for three, seven, 10 years," he said.
Prof McConkey was hopeful that travel to some countries on a 'green list' would be allowed. "I hope we see air bridges to some other countries by 20 July. It seems okay as public policy to let people go if the destination is lower risk than Ireland."
He added: "There are also essential journeys that people need to do, visiting family and so on, so we should keep our borders open but we need to enforce 14 day quarantine, where it is mandatory for arrivals to self-isolate."
Meanwhile, regulations to enforce the compulsory wearing of face coverings on public transport come into effect tomorrow.
The National Bus and Rail Union has warned that drivers should not feel pressurised into policing the new regulations.

HI! I AM DAVID BRAYZ!
I am a highly-skilled IT Specialist with over 12 years of experience in Web Design, Graphic Design, Web Blogging & ITL Management.