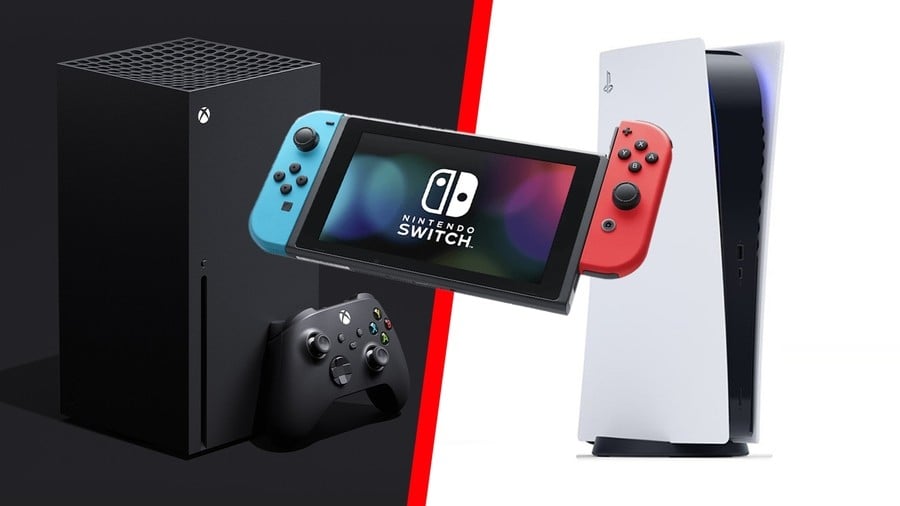 Famitsu's Japanese chart figures are now in for 9th – 15th November, revealing that the Switch has had a very solid week despite the next-gen arrivals from Sony and Microsoft.
In the software charts, Switch titles accounted for half of the top ten, with two new PS4 entries gobbling up the top spots. New entry Sakuna: Of Rice and Ruin managed to just fend off Animal Crossing: New Horizons to be the best-selling game on Nintendo's system this week.
Here are the top 10 (first numbers are this week's estimated sales, followed by total sales):
---
[PS4] Call of Duty: Black Ops Cold War (SIE, 11/13/20) – 84,475 (New)
[PS4] Assassin's Creed Valhalla (Ubisoft, 11/10/20) – 45,055 (New)
[NSW] Sakuna: Of Rice and Ruin (Marvelous, 11/12/20) – 32,906 (New)
[NSW] Animal Crossing: New Horizons (Nintendo, 03/20/20) – 32,585 (5,974,018)
[NSW] Pikmin 3 Deluxe (Nintendo, 10/30/20) – 31,073 (270,347)
[NSW] Ring Fit Adventure (Nintendo, 10/18/19) – 24,115 (1,807,723)
[PS4] Sakuna: Of Rice and Ruin (Marvelous, 11/12/20) – 22,955 (New)
[PS4] Marvel's Spider-Man: Miles Morales (SIE, 11/12/20) – 22,882 (New)
[NSW] Kingdom Hearts: Melody of Memory (Square Enix, 11/12/20) – 22,813 (New)
[PS5] Marvel's Spider-Man: Miles Morales Ultimate Edition (SIE, 11/12/20) – 18,640 (New)
---
Things get a little more interesting in the hardware charts, with the first sales of the new consoles now starting to trickle in. Combined Switch sales (including the original and Lite model) were narrowly beaten by the sales of the new PS5 consoles, although supply issues meant that PS5 could have easily sold more. It's a similar story for the new Xbox systems which only sold around 20,000 units, partly owing to a lack of stock.
Here are this week's figures, followed by lifetime sales in brackets:
Nintendo Switch – 93,671 (13,215,665)
Switch Lite – 22,596 (2,824,591)
PlayStation 5 – 103,901 (New)
PlayStation 5 Digital Edition – 14,181 (New)
PlayStation 4 – 2,903 (7,674,109)
PlayStation 4 Pro – 71 (1,575,100)
Xbox Series X – 16,247 (New)
Xbox Series S – 4,287 (New)
Xbox One X – 14 (20,980)
Xbox One S – 11 (93,662)
Nintendo New 2DS / LL – 474 (1,746,460)
Nintendo New 3DS LL – 23 (5,888,770)
Any surprises this week? Let us know in the comments.

[source famitsu.com, via gematsu.com]
HI! I AM DAVID BRAYZ!
I am a highly-skilled IT Specialist with over 12 years of experience in Web Design, Graphic Design, Web Blogging & ITL Management.