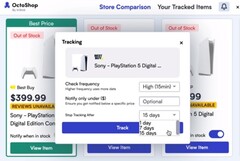 The PlayStation 5 is one of the world's hottest products at the moment, which means many gamers will have been struggling to make a purchase due to the undesirable actions of scalpers and bots. However, a simple Chrome extension called OctoShop has recently been updated to help in the quest for securing a brand-new PS5 console.
We recently reported about how scalpers on eBay had been listing the PlayStation 5 (and apparently completing sales) at astronomical price levels, capitalizing on the desperation some gamers have felt while trying to grab one of Sony's consoles. Many fans have been left feeling deeply frustrated by the actions of scalpers, who have seemingly managed to snap up dozens of consoles thanks to the unethical usage of bots trawling the major retails sites, such as Walmart, Target, and Amazon. Thousands have taken to social media forums to share their stories of misfortune and bad luck at having their shopping plans usurped by a bot. Numerous images have also started appearing online showing boxes upon boxes of PS5s apparently obtained by unscrupulous scalpers.
Fortunately, there is some help at hand for those desperately seeking Sony. While some shoppers may have used a website monitor extension such as VisualPing, that app only offers two pages per day and 65 checks a month under the free usage license. An alternative has been making some waves via Reddit, in the form of OctoShop. This particular Chrome extension stock checker software has been in the news before, where it was described as an "anti-gouging tool" aimed at helping shoppers find the vital product they needed during the COVID-19 pandemic. It has recently been updated to now offer additional support to PS5 hunters in the battle against scalpers and bots.
By installing the OctoShop Chrome extension, users can set it to send notifications to their desktop for when the PS5 is in stock at a certain retailer. The utility doesn't seem to suffer from the same restrictions as other tools, meaning PS5 hunters can use it broadly across major retailers and can change certain parameters such as checking frequency, optional price notification, and time limit to stop tracking activity. OctoShop is currently only available in the US and via Google Chrome and Microsoft Edge at the moment, but the devs are working on bringing the tool to Firefox and Safari as well. There is also an online form that can be filled out if you want to encourage the team behind the PS5 stock-tracking utility to develop it for other countries.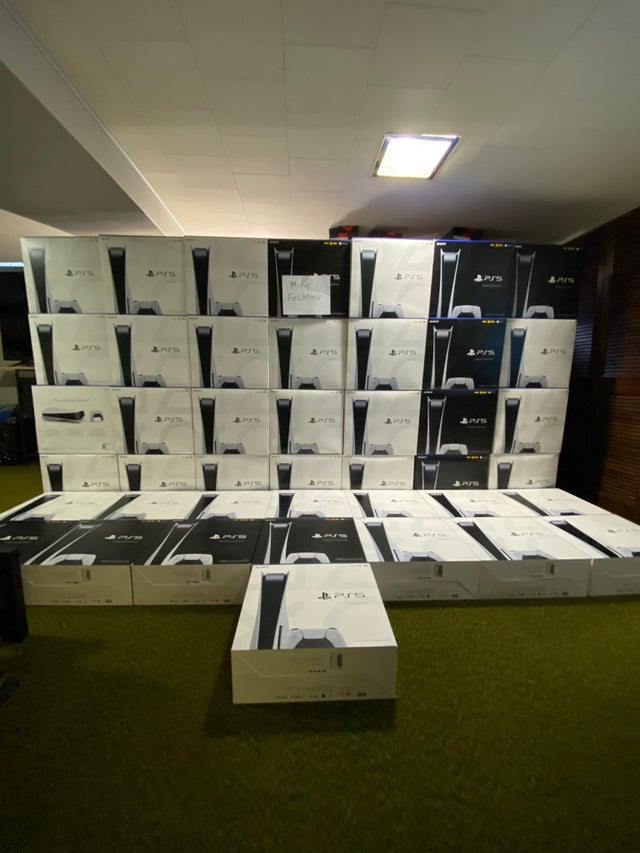 Top 10 Laptops
Multimedia, Budget Multimedia, Gaming, Budget Gaming, Lightweight Gaming, Business, Budget Office, Workstation, Subnotebooks, Ultrabooks, Chromebooks
under 300 USD/Euros, under 500 USD/Euros, 1.000 USD/Euros
Best Displays, for University Students
Top 10 Smartphones
Smartphones, Phablets, ≤5-inch, Camera SmartphonesNotebookcheck's Top 10 Smartphones under 160 Euros
Daniel R Deakin, 2020-11-14 (Update: 2020-11-14)
HI! I AM DAVID BRAYZ!
I am a highly-skilled IT Specialist with over 12 years of experience in Web Design, Graphic Design, Web Blogging & ITL Management.