As COVID-19 cases spike in El Paso County, Texas, local hospital emergency rooms have become so crowded that officials have turned away coronavirus patients so that they seek admittance into emergency rooms elsewhere.
"We're already flying people from E.R.s in El Paso to hospitals elsewhere in Texas, because we don't have the ability to keep them in our E.R." Dr. Emiliano Gonzalez Ayala, a leading cardiovascular and pulmonary disease specialist, told The Dallas Morning News.
Available medical staff have reported being overworked, not having enough PPE and not having enough medical staff to cover the surge in patients, according to 'PBS News Hour,' leaving hospital officials to begin discussing the prospect of rationing care, a euphemism that means deciding which patients will receive life-saving resources and which won't.
As Thanksgiving and Christmas approach, medical officials worry that El Paso's culture of large, multigenerational, extended-family gatherings will create a new spike of cases and deaths leading into 2021.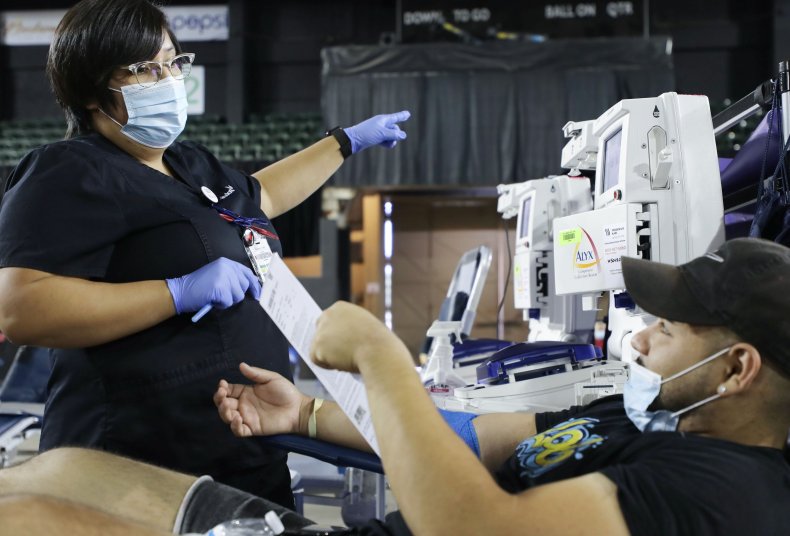 Morgues in the county are becoming so full that local jail inmates have been conscripted to help to move bodies to refrigerated trucks that are serving as mobile morgues, County Judge Ricardo Samaniego told the publication.
Every day, four to eight inmates—either convicted on misdemeanor charges or held in minimum custody—haul adult corpses into freezers for later autopsy, among other work. The inmates work from 8 a.m. to 4 p.m. and are paid $2 per hour, according to the El Paso Times.
As of November 16, 2020, El Paso County has averaged 1,287 new COVID-19 cases each day for the last seven days as the region's cases have dramatically spiked since October, according to the city's COVID-19 dashboard. At the start of October, the county averaged around 234 cases per day, but by the end of the month, it averaged around 1,500 cases per day.
The number of El Paso's hospitalized COVID-19 patients has also increased nearly tenfold since the beginning of September, the Times reports. As of November 16, 769 people in El Paso have died from COVID-19.
Near the end of October, El Paso County Judge Ricardo Samaniego issued a shutdown order for all non-essential businesses to help slow the spread of COVID-19. However, Texas Attorney General Ken Paxton and a group of local restaurants sued to stop the order from going into effect. Last Friday, a state appeals court again blocked the judge's order, which was meant to last until December 1.
Newsweek contacted Ayala's and Samaniego's offices for comment.
HI! I AM DAVID BRAYZ!
I am a highly-skilled IT Specialist with over 12 years of experience in Web Design, Graphic Design, Web Blogging & ITL Management.