Popular Actor Regé-Jean Page Not Considered For Key Role in SyFy Channel's 'Krypton'.
Despite his considerable popularity as the breakout star in the Netflix series Bridgerton, Regé-Jean Page, who plays Simon Basset, Duke of Hastings on the show, is the subject of a shocking allegation.
The Los Angeles Times has reported that DC Entertainment and specifically, then DC chief creative officer Geoffrey Johns allegedly stated that Superman's grandfather could not be Black.
The alleged slight of the British actor who has won the admiration and interest of fans around the world indicates that despite fame and fortune, unfair treatment due to discrimination exists.
Apparently, the decision to choose another actor for the role was based on the fact that "fans expected the character to look like a young Henry Cavill," an explanation provided by a representative for Johns. Henry Cavill, a White actor, plays Superman in the DC films. The eventual role went to Cameron Cuffe, who is White.
The starring role in "Krypton," which ran for two seasons from 2018 to 2019, eventually went to actor Cameron Cuffe, a British-American actor who is White.
VIDEO: Racism in Hollywood
Recent news items which have brought a greater focus to the clear inequalities that exist in Hollywood have added to an already charged racial climate.
Following the killing of George Floyd in May, 2020 and subsequent Black Lives Matter protests that continue to this day, a racial reckoning continues to evolve, in Hollywood and beyond. While the Academy of Motion Picture Arts and Sciences made some changes due to the public outcry, work to be done still remains.
A starting point for a larger discussion about race can be traced back to the #OscarsSoWhite movement that emerged in 2015. Attributed to creator of the viral hashtag, former lawyer April Reign, #OscarSoWhite went on to be one of the key cultural moments that drove change.
The story of racism in Hollywood isn't new, and following the viral hashtag, The Economist revealed a survey that showed the disproportionate number of White vs. Black actors and their status as Oscar winners.
CHART: Proportional Under-Representation – Race and the Oscars
Annual Report on Hollywood Diversity Reveals Startling Truths
The Hollywood Diversity Report for 2020 revealed some sad but perhaps unexpected truths about diversity in the film industry. The annual study from the UCLA's Division of Social Sciences outlines the statistics proving that Hollywood has a long way to go before declaring itself an advocate of diversitiy and representation. Some of the findings in the report reveal that minorities made up 40 percent of the U.S. population in 2018, and slightly more in 2019, with projections that people of color will become the majority of the population within two of decades.
In spite of this, figures indicate that the film industry is not reflective or representative of the societal trend.
The report revealed that people of color remained underrepresented on every film industry employment area in 2019:
• Less than 2 to 1 among film leads (27.6 percent)
• Less than 3 to 1 among film directors (15.1 percent)
• Less than 3 to 1 among film writers (13.9 percent)
• Less than proportionate representation among total actors (32.7 percent) • Greater than 4 to 1 among studio heads (9 percent)
The report revealed that people of color remained underrepresented on every film industry employment area in 2019
A Washington Post article explains some of the steps that Hollywood film industry movers and shakers are taking after increasing backlash about its lack of diversity. "After the protests over George Floyd's death, studios and unions have been rushing to show solidarity with the Black Lives Matter movement by creating new diversity and inclusion measures and raising funds as workers across the industry speak out about systemic racism."
Stereotypes in Casting Continue
As with the alleged denail of the key role in Krypton to a Black actor, stereotypes about who can play what roles continues. An infographic by Venngage outlines some of the key stereotypical roles that are perpetuated in films even today. They include:
The Maid or 'Mammy'
The 'Magical Negro'
The 'Jezebel 'or Sexpot
The Thug
And more – You can see the full infographic here
For those who wish to make dedicated decision to avoid Hollywood tropes that perpetuate racism, Common Sense Media has put together a comprehensive list of programs that include racial stereotypes. Some of the surprising entries include longtime classic favorites such as Breakfast at Tiffany's, The Lady and the Tramp, and Dumbo. The fact that almost all of the shows on this list are rated "G" and tagged as "Family Entertainment" underscores the importance of eliminating racist stereotypes early and speaking to children about how damaging they can be.
Back to Page, who is probably not worrying to much about the Krypton role slight. He has apparently moved on to bigger and better things.
Rumor has it that his next role may be much more thrilling. He's said to be in consideration for the role of the best-known spy of the silver screen, Bond. James Bond.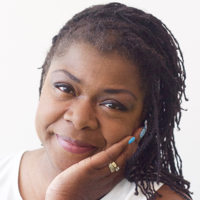 HI! I AM DAVID BRAYZ!
I am a highly-skilled IT Specialist with over 12 years of experience in Web Design, Graphic Design, Web Blogging & ITL Management.