Updated / Tuesday, 17 Nov 2020 13:37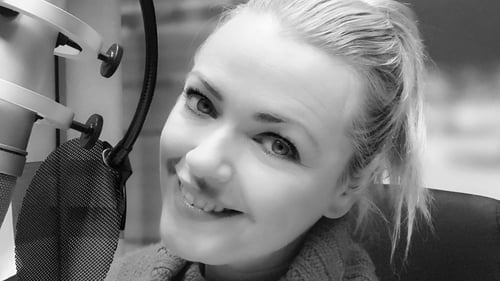 After Covid ends, RTÉ Weather and Continuity presenter Helen Curran is looking forward "to meeting friends for nice food, seeing my family who haven't been home in almost a year, and giving my mum a hug."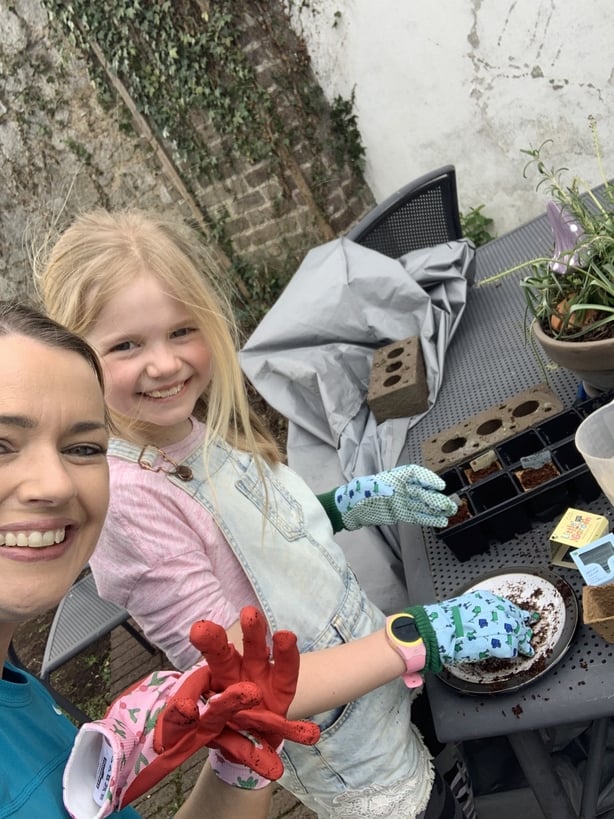 Originally we found lockdown quite difficult as the home-schooling was the hardest thing to get to grips with. Our kids were in sixth and third class at the time. We had just moved into our new home three weeks beforehand and had no WiFi so getting online for work and school was all done through the data on our phones. You can imagine how slow that was.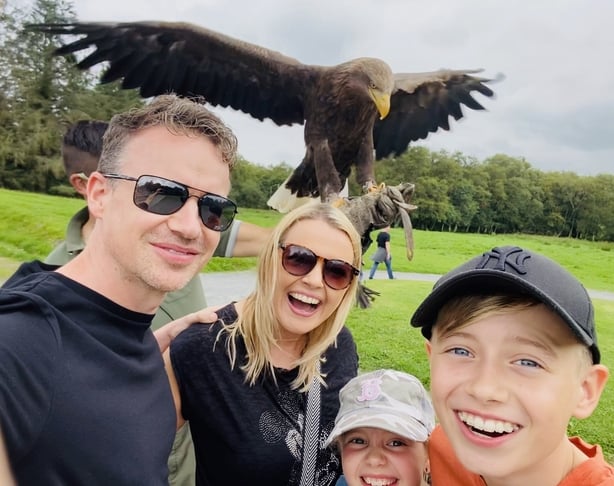 We still have no WiFi, by the way, as our copper line was cut years ago and because the house was unoccupied, it wasn't picked up on so we have to wait for fibre. Anyway, we had to bring our memories back to sixth class maths, multiplying and dividing fractions etc and that was one of the hardest things for me.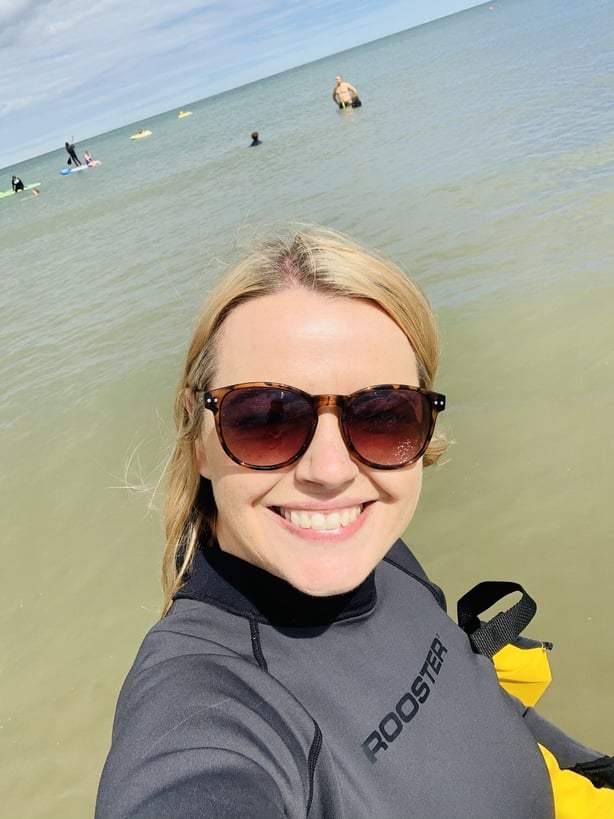 On the plus side, it gave us a huge amount of time to do work in our house and garden. Each day we would get up at 7.30am, do our normal morning breakfast routine. We'd go on to YouTube and get Joe Wicks for PE with the kids and then they'd do school work until 12.30pm.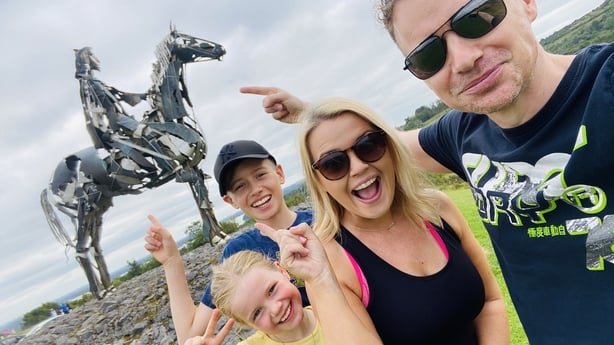 We'd have lunch and then when the weather was so good, we set about painting the external walls. The kids got their scrapers out and did the parts lower down and the windowsills and we had great fun pulling all the ivy off our lovely stone wall. You may have seen that featured in my weather bulletins from home.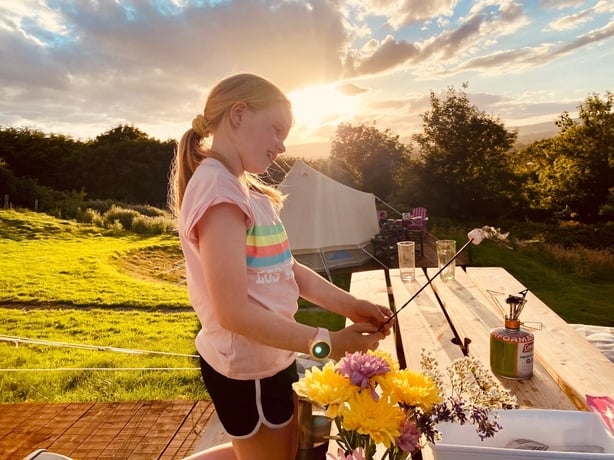 I did a few days a week in RTÉ, and then a few days at home, so I enjoyed being at home, but also the fact that I was able to keep some stability and routine by going in to the television studios. Also, the joy of meeting people, at a distance, was nice too.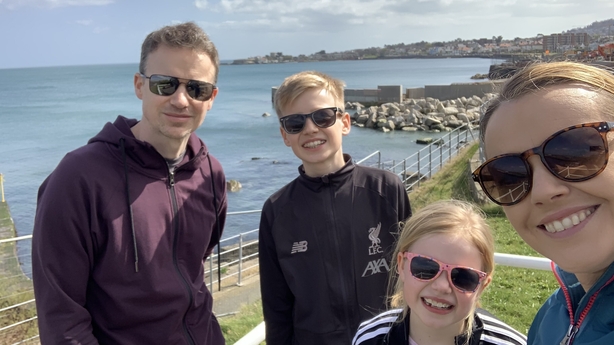 Our dog Coby, a two-and-a-half year old golden retriever thought he was in heaven with company all day and lots of extra walks so that was another benefit to being in lockdown.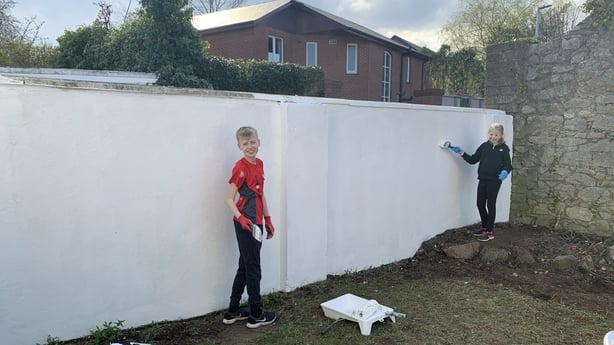 Now that we're in work more and the kids are back to school, he is getting lonely and two dogs are actually easier than one. So our new retriever Cooper is arriving next week. We're all so excited and Coby will be so happy when he's not alone for a few hours.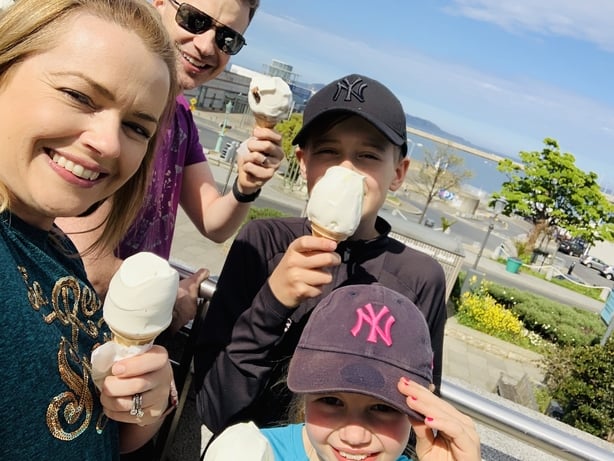 One of the things I'm really looking forward to when things go back to a bit more 'normal' is having a holiday. I am dying for some sunshine and to swim in warm water – it's always such a treat to have a holiday abroad, so that will definitely be something to look forward to.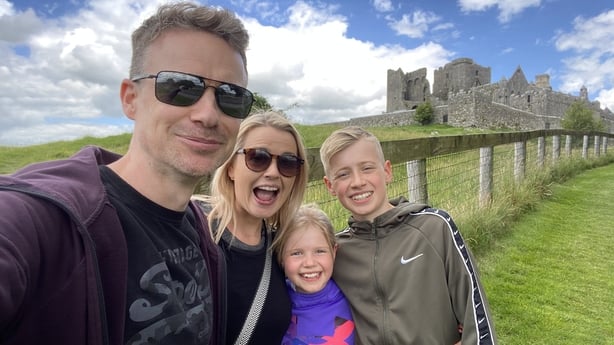 Having said that, we did a few staycations this year and saw parts of Ireland we never would have seen otherwise. We went to our friends house in Wexford a few times (or 'Wexico' as we often called it when the weather was so good).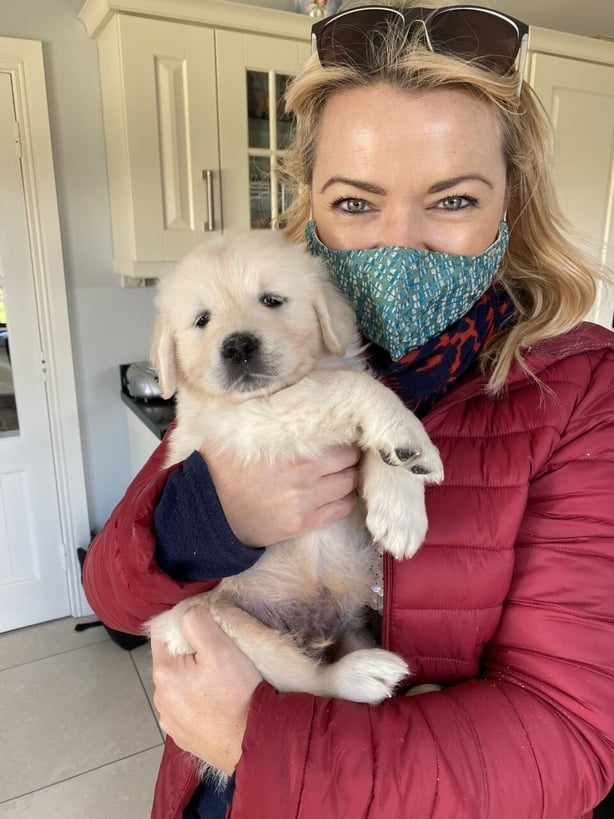 We went to Cork where we saw Fota Island, to Cobh too and we stopped off at the Rock of Cashel on the way. We headed to Sligo too where we did kayaking for the first time, went to Lough Key Forest Park and the wonderful Eagle's Flying – a sanctuary for owls and birds of prey. It turned out to be a great summer and we tried out first glamping trip too.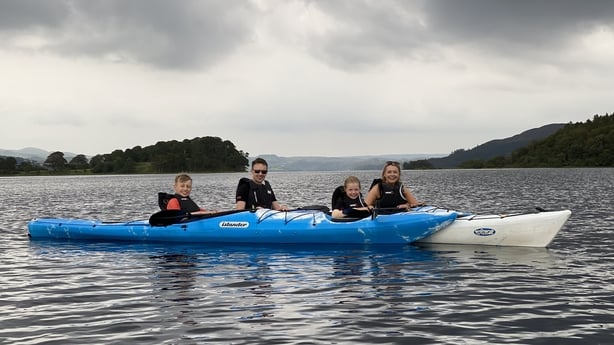 I'm a positive person and always look for the silver lining, so when things got bad, I would go for a walk or read my Kindle. Obviously it has been so difficult for so many people, and especially hard on those who have lost a loved one, to Covid, or otherwise. My beautiful mum has vascular dementia and is in a nursing home, Ashford House in Dun Laoghaire, and they have been amazing.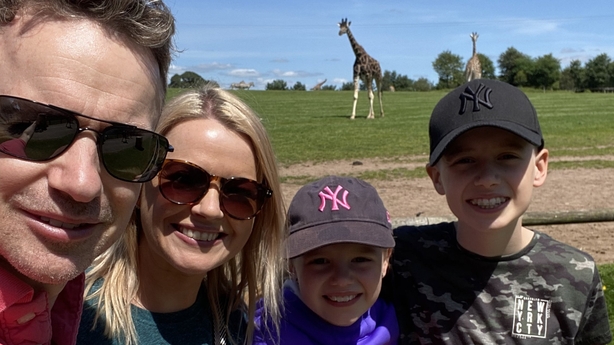 It has been so difficult not being able to see my mum, but they have had zero cases, so I know she is safe. I can't wait to be able to get back in there and give her a big hug and kiss!
So now, even though we're in lockdown 2.0, I feel it's not as hard this time. The kids are in school, we're lucky to both still have our jobs – Steve, formerly of RTE Young People's is now Commercial Director in the OB company NEP. My family are all safe and healthy.
But still, when Covid hopefully goes away, the things I will most look forward to are meeting friends for nice food, seeing my family who haven't been home in almost a year, and giving my mum a hug.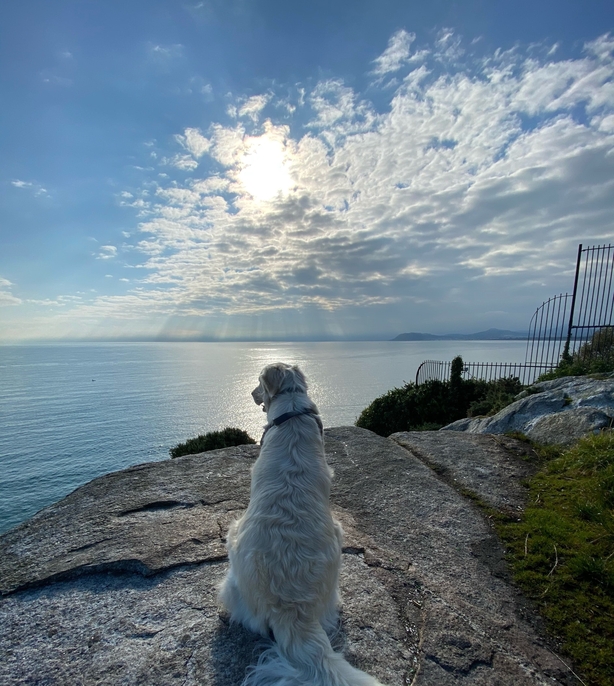 Get the latest news and advice on COVID-19, direct from the experts in your inbox. Join hundreds of thousands who trust experts by subscribing to our newsletter.
Send your news and stories to us news@climaxradio.co.uk or newstories@climaxnewsroom.com and WhatsApp: +447747873668.
Before you go...
Democratic norms are being stress-tested all over the world, and the past few years have thrown up all kinds of questions we didn't know needed clarifying – how long is too long for a parliamentary prorogation? How far should politicians be allowed to intervene in court cases? To monitor these issues as closely as we have in the past we need your support, so please consider donating to The Climax News Room.