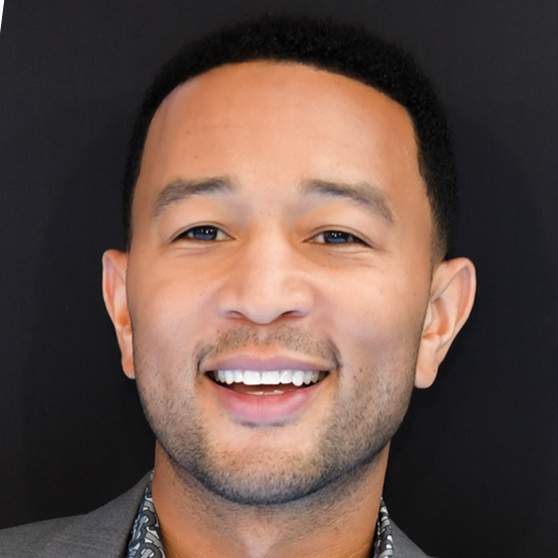 Getty Images/Men's Health
Celebrities might be known for the paths they took in Hollywood, whether it be music or film. But many actually attended school before making their big break, and some took it upon themselves to receive the best education (if you believe that) the country has to offer—the Ivy League colleges, ranging from Harvard to Columbia. Take a look at the those who pursued an education at the Elite 8 before, during and after they became household names.
1 of 40
John Legend
In 1999, the "All of Me" singer graduated from the University of Pennsylvania with a Bachelor's in English with an emphasis on African-American literature.
2 of 40
Brooke Shields
The Blue Lagoon actress graduated from Princeton University in 1987, where she was a member of the Princeton Triangle Club.
3 of 40
John Krasinski
Krasinski graduated from Brown University in 2001 with a degree in English, four years before he starred in The Office.
4 of 40
Emma Watson
The Harry Potter actress graduated from Brown University in 2014, where she received a degree in English literature.
5 of 40
Colin Jost
The SNL writer and "Weekend Update" anchor graduated from Harvard University in 2004, where he was the president of the Harvard Lampoon.
6 of 40
Natalie Portman
Attending Harvard at the same time as Colin Jost, Portman graduated from the university in 2003 with a degree in Psychology.
7 of 40
Conan O'Brien
The late night host graduated from Harvard University magna cum laude in 1985, where he concentrated in History and Literature.
8 of 40
Jodie Foster
The Silence of the Lambs actress graduated from Yale University magna cum laude in 1985, where she wrote her thesis on Toni Morrison with the assistance of Henry Louis Gates Jr.
9 of 40
Anderson Cooper
In 1981, the news anchor graduate from Yale University, where he majored in Political Science.
10 of 40
Tracee Ellis Ross
Ross attended Brown University, where she graduated with a degree in Theater in 1994.
11 of 40
Matt Damon
The Good Will Hunting actor attended Harvard University, but left just before finishing his degree to star in Geronimo: An American Legend.
12 of 40
Maggie Gyllenhaal
The actress moved to New York in 1995 to attend Columbia University, where she went on to study Literature and Eastern religions. She graduted in 1999.
13 of 40
Jake Gyllenhaal
When his sister was a senior at Columbia University, Gyllenhaal entered the college as a freshman. He eventually dropped out two years later to pursue acting full-time.
14 of 40
Shonda Rhimes
In 1991, Rhimes graduated from Dartmouth College, where she studied English and film studies.
15 of 40
Bill Nye
In 1977, Nye graduated from Cornell University with a Bachelor's degree in Mechanical Engineering.
16 of 40
Rashida Jones
The actress and producer graduated from Harvard University in 1997, where she belonged to various clubs on campus, including the Hasty Pudding Theatricals.
17 of 40
David Duchovny
The X-Files actor graduated summa cum laude from Princeton University in 1982 and then went on to pursue a master's degree from Yale University.
18 of 40
Julie Bowen
Majoring in Italian Renaissance Studies, Bowen graduated from Brown University, where she performed in various plays and starred in the indie film Five Spot Jewel.
19 of 40
James Franco
In 2010, while also receiving degrees simultaneously from NYU Tisch and Brooklyn College, Franco pursued and graduated with a master's degree from Columbia University.
20 of 40
Angela Bassett
In the 1980s, the How Stella Got Her Groove Back star received both her Bachelors and master's degrees from Yale University.
21 of 40
Joseph Gordon-Levitt
Although he took a break from acting to attend Columbia University, Gordon-Levitt eventually left in 2004 to go back to working in Hollywood.
22 of 40
Mira Sorvino
The actress graduated from Harvard University magna cum laude in 1989, with a degree in East Asian Studies. She also studied in Beijing, China during her years at the university.
23 of 40
Edward Norton
Years before he starred in Fight Club, Norton graduated from Yale College with a Bachelor's in History.
24 of 40
Lupita Nyong'o
After graduating from Hampshire College, the actress pursued a master's degree from the Yale University School of Drama.
25 of 40
Ed Harris
While attending Columbia University, the Truman Show star competed on the school's football team.
26 of 40
Ellie Kemper
The Office star graduated from Princeton University in 2002, where she wrote her 82-page senior thesis titled "Isn't It Ironic?".
27 of 40
B.J. Novak
The actor, writer and producer attended Harvard University after high school, where he graduated in 2001.
28 of 40
Mindy Kaling
Before she became known as an actress and screenwriter, Kaling graduated in 2001 from Dartmouth College with a degree in Playwriting.
29 of 40
Casey Affleck
Although Affleck attended Columbia University for two years, he eventually left to pursue career opportunities.
30 of 40
Connie Britton
The Dirty John actress graduated from Dartmouth College in 1989, where she studied Asian studies with a concentration in Chinese. She also studied in Beijing with now-U.S. senator Kirsten Gillibrand.
Adrianna Freedman
Adrianna Freedman is the editorial fellow for Men's Health, where she focuses on entertainment, music, health and fitness.
This content is created and maintained by a third party, and imported onto this page to help users provide their email addresses. You may be able to find more information about this and similar content at piano.io
Get the latest news and advice on COVID-19, direct from the experts in your inbox. Join hundreds of thousands who trust experts by subscribing to our newsletter.
Send your news and stories to us news@climaxradio.co.uk or newstories@climaxnewsroom.com and WhatsApp: +447747873668.
Before you go...
Democratic norms are being stress-tested all over the world, and the past few years have thrown up all kinds of questions we didn't know needed clarifying – how long is too long for a parliamentary prorogation? How far should politicians be allowed to intervene in court cases? To monitor these issues as closely as we have in the past we need your support, so please consider donating to The Climax News Room.