Throughout the ages in mystical and ancient texts, through stories, myths and legends, there have been messages of hope and love from angelic beings of light who claim to be messengers from God. And yet, we humans often doubt that an Angel from God is here to help us or sometimes that they even exist.
Belief is an obvious necessity to work with them, or you probably wouldn't do it in the first place. But if one doesn't believe in angels, they are still present in their lives, it is just they are not working with them to help them find a better way. All angels are messengers from God. Not all beings are angels, but all angels are from God. They are here to assist and support us all on our mission of being a human, regardless of belief or religious affiliation.
Confusion often arises when we over-think or overanalyze the concepts, ideas and feelings of love. Love is one of the ways to recognize an angelic being. These thoughts are not logical, rational nor intellectual and must completely come from the heart. That is not always easy as we must learn to trust our hearts and letting it be a sense we use to filter truth on many levels.
There is an Angel of God with each one of you, holding you in a space of love. This messenger from the Creator wants you to lead a meaningful life, to believe in yourself, to be kind to others and to open your heart to love. It is not always easy to keep this in balance as you go about your daily lives and that is why you have an Angel of God to help you while you're here.
Angel of Kindness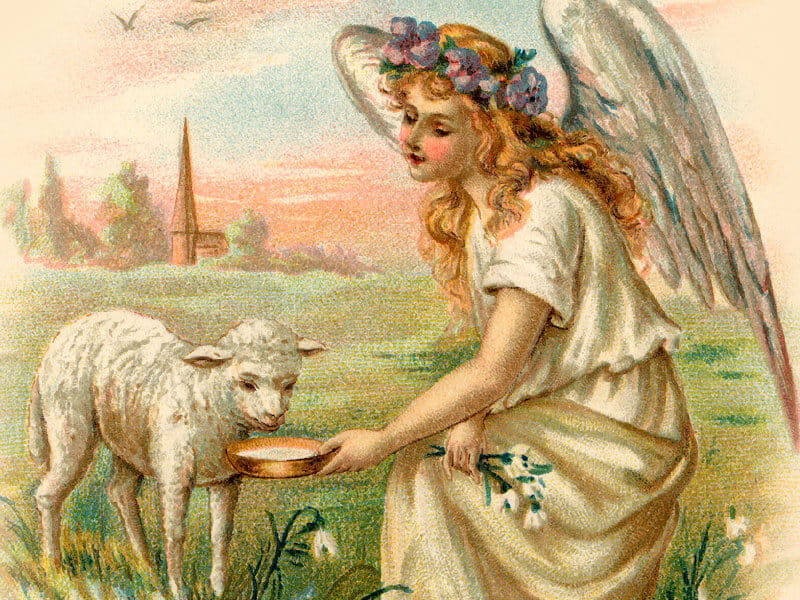 shutterstock.com
Ask for an Angel of God to help you see the magic in your life. When you choose to see magical things and people, they will appear in your life. Listen with your heart! You will receive intuitive messages through your senses that you can trust. The key is taking the time to listen for them. This is that quiet loving voice deep within you. It never shouts or gives you must do's, those are messages from your ego.
The messages that you receive should be ones that will help you. They will speak their truth with kindness and are never harsh. They may sometimes be difficult to hear as they can challenge you in some way, but they are always given in kindness.
Consciously choose to set your intention towards a deeper awareness of the magic of life. Ask to see acts of kindness and love occurring all around you and wherever you go. Spend time out of doors in nature and see the beauty this earth has to offer. Create magical moments for yourself to experience through kindness and compassionate action.
Angel of Awakening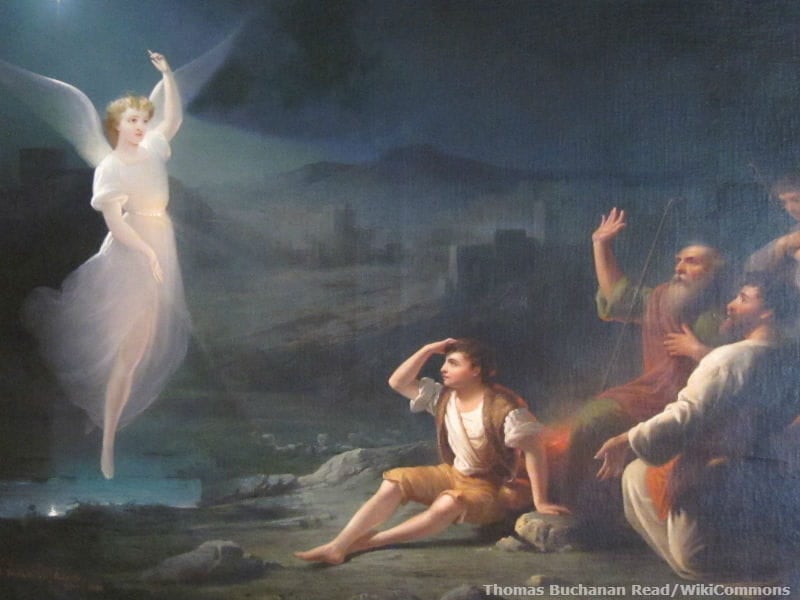 Awaken with Archangel Gabriel. He is one of the core archangels and also called the messenger angel. Ask for him to help you to see life from a different perspective and help you to awaken your full potential.
An emotional awakening has been occurring for some time and it has been more of challenge for some to process as it is completely new to feel so deeply. Spontaneous outbursts of emotion over things that previously did not affect you have been known to happen and it is okay to be moved to tears at times.
Should you find you having an abundance of these and they are affecting your daily life, find a spiritual therapist who can help you develop skills to work through it as it is something that needs to be mastered.
Relationships take on new dynamics and dimensions and sometimes change. When one grows and another does not, they usually fade away. You don't have to grow at the same rate, but those that are not growing become harder and harder to maintain until you realize it is time to walk away.
Remember that you are not alone as you walk your path ever, and there is always an angel of god to walk with you, beside you, in front of you, guiding the way.
Angel of Mercy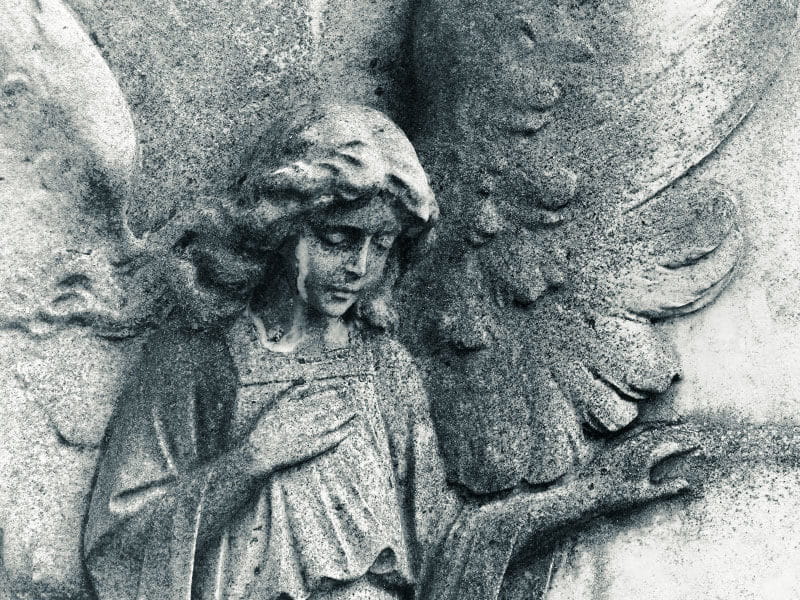 shutterstock.com
Share your benevolence, forgiveness and kindness with those around you.
See good in others. See the beauty and love in yourself. Open up your compassionate heart and the wisdom that lies within it. See the Divine light in every living thing. See your Divine light and spread your light and joy with those around you and feel the freedom this brings to you.
This energy that you share empowers others and gives them the courage to do the same and see the good in themselves and others and then share. This is how you change mass consciousness, one thought inspiring another. This is how the angels of Mercy work through you.
When you find the compassion and forgiveness that the angel of Mercy brings into your life, you are no longer afraid to take positive action. You gain the wisdom to accept help from others as you know the power of your own giving. You can let go fears of lack or less than and move in a positive new direction for yourself and your life.
Angel of Self-Discovery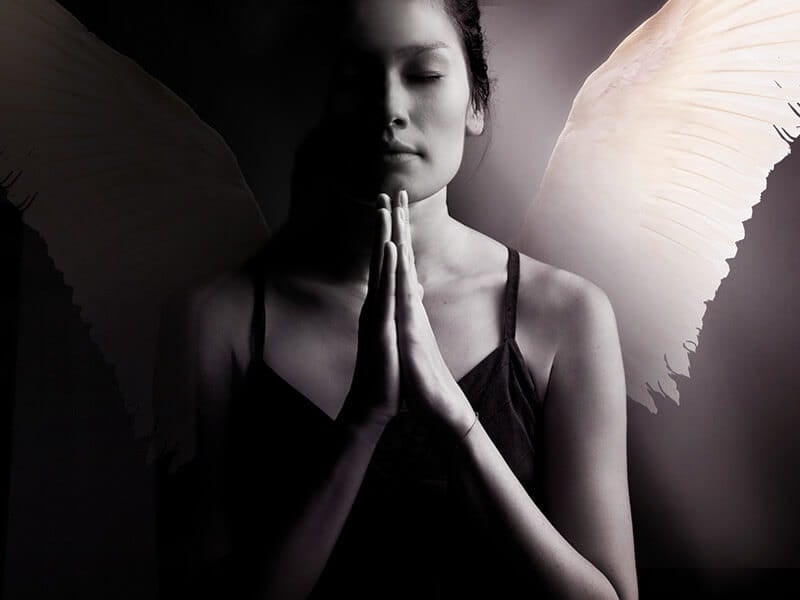 Shutterstock.com
Part of the journey of being human is re-remembering your own divinity. When you are doing an earthly journey you are awakening to deeper aspects of yourself and learning to work in the dense energy of physicality. Your beautiful angel of God works in the dimensions of the non physical, or the metaphysical-beyond the physical, but it is you who is doing this journey.
Spending time in meditation is the best way to connect with your Angel of God. This is where you can begin deeper spiritual teachings, new ideas, and inspirations. It can help you to see things as they truly are and not necessarily how you wish them to be. It can help you develop a plan to shift things in the direction of how you would like them to be and then follow the steps that are necessary in the process of creation.
Seek out professional advice as you find your balance in your mental and emotional considerations. There is an inflow of abundance or a promising time ahead when you shift your perspective. Know that things are looking up and soon with the power of your Angel of God a new adventure is manifesting and that you wouldn't and shouldn't have it any other way!
An Angel of God Prayer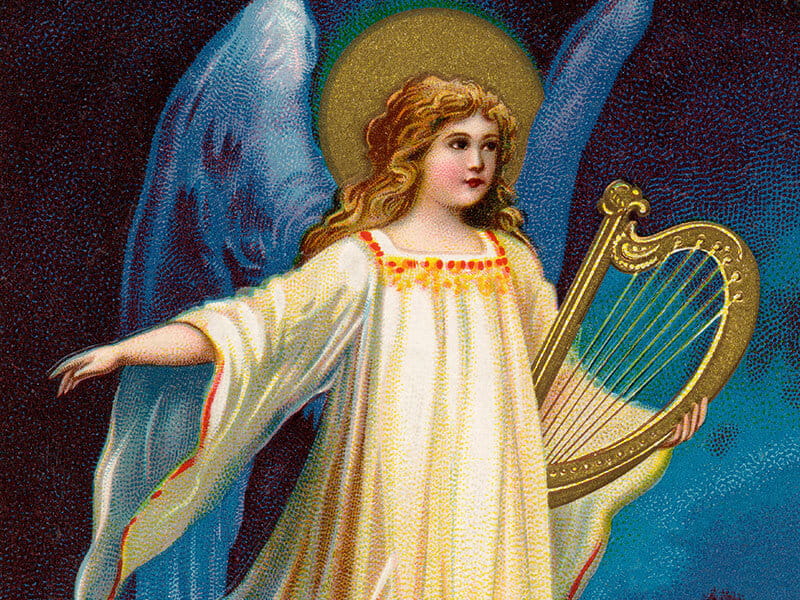 shutterstock.com
As a child I always said a special prayer at the end of my others that I always carried with me, especially in difficult times. I have probably said this little prayer more than other over the years and it goes something like this:
Angel of God
My guardian dear
To Whom Gods love
Commits me here
Ever this day
Be at my side
To light and guard
To rule and guide. Amen
We all have available to us the ability to connect with this beautiful Angel of God anytime we choose. It is as simple as taking the time to repeat this prayer and allowing the feeling of love to surround you and believe that you are worthy and of course, you are.
HI! I AM DAVID BRAYZ!
I am a highly-skilled IT Specialist with over 12 years of experience in Web Design, Graphic Design, Web Blogging & ITL Management.